Week 1
Chapter 1 Intimacy with the Almighty
What difference would intimacy with God make in
your view and confidence of God
the strength of your other relationships
the effectiveness of your testimony and ministry
Take a few minutes to think about the words of Paul in Philippians 3:2-11. How important was knowing Christ to Paul?
What clues are in the passage about Paul's close walk with Jesus?
Does an intimate relationship with God mean a trouble free life?
Do we ever "arrive" at the perfect relationship with Christ?
What is one thing that you could change in your life that would help you know him better? How would changing that one thing help?
What matters supremely, therefore, is not, in the last analysis, the fact that I know God, but the larger fact which underlies it—the fact that he knows me. I am graven on the palms of his hands [Isa. 49:16]. I am never out of his mind. All my knowledge of him depends on his sustained initiative in knowing me. I know him because he first knew me, and continues to know me. He knows me as a friend, one who loves me; and there is no moment when his eye is off me, or his attention distracted from me, and no moment, therefore, when his care falters.

This is momentous knowledge. There is unspeakable comfort—the sort of comfort that energizes, be it said, not enervates—in knowing that God is constantly taking knowledge of me in love and watching over me for my good. There is tremendous relief in knowing that his love to me is utterly realistic, based at every point on prior knowledge of the worst about me, so that no discovery now can disillusion him about me, in the way I am so often disillusioned about myself, and quench his determination to bless me.    -J.I. Packer
—Knowing God (Downers Grove, IL: InterVarsity Press, 1993), 41-42, emphasis added.
Week2
Chapter 2 Paul's Passionate Pursuit
Chapter 3 – 4 Decisions – 4 Disciplines Simplicity
Decide to reorder your private world
Jesus simplified simplicity when  he said
"Seek first the kingdom of God and His righteousness; and all these things will be added to you." (Matthew 6:33)
Simplicity isn't about looking at the many things we could do, its focusing on the most important ones.
What makes this so hard for those of us who live in America to live Simply?
Do you have a hard time saying no to others in order to focus on the most important?
Why is it often difficult to say "No" to yourself for things that you want to do, so that instead you can do the next best thing?
How could taking a few minutes to plan out your day or week help you simplify?
Paul was concerned for the Christians in Corinth when we wrote
"I am afraid, lets the serpent deceived Eve by his craftiness, that your minds should be led astray from the simplicity and purity of devotion to Christ." (2 Cor 11:3)
Do you have too much clutter in your mind to leave room for devotion to Christ?
Have you started to get self-impressed about your faith? In other words, has the Serpent tricked you into thinking that your accomplishments, your intellect, your reputation, your abilities make you better than God and others?
Pride leads to an over-complicated life, but the Humility that Christ taught and modeled leads to a simplified life.
Personal Reflection
Is there something you must do to simplify your time with God? No phone, no games, no text, no videos, before spending time with Jesus?
Do you need to say no to yourself and others more often? Is the peace you have in your heart, worth risking disappointing others or being seen less?
Have you become a cluttered person?

Is your living space choking out your life?
How cluttered is your room, your desk, etc?
Are you carrying around too much stuff in life?

Are there things that you need to sell or give away in order to simplify your life?
Week 3
Chapter 3 – Silence
Chapter 3 – Solitude
Luke 5:15-16
But the news about Jesus spread all the more, and great crowds came to hear Him and to be healed of their sicknesses. Yet He frequently withdrew to the wilderness to pray.
One Example :Read Mark 1:29-35
Silence and Solitude are together position us to hear from God. But we must..
Decide to be still & Decideto be alone
Psalm 46:10 (Variations from other translations)
"Be Still (Cease Striving, Stand Silent, Give, In, Stop Fighting) and know (admit, recognize) that I am God."
What Does Silence Create For Us?
This includes times where we should learn not to speak.
Proverbs 10:19 When words are many, transgression is not lacking, but whoever restrains his lips is prudent.
Proverbs 17:28 Even a fool who keeps silent is considered wise; when he closes his lips, he is deemed intelligent.
Proverbs 18:2 A fool takes no pleasure in understanding, but only in expressing his opinion.
James 1:19

 

Know this, my beloved brothers: let every person be quick to hear, slow to speak, slow to anger;
Quote from Study Guide "There are a lot of things in our hearts we have no business telling a soul. Special words from the Lord; our deepest dreams, thoughts, hopes.  They are precious and desire to be kept safe by the guardian of silence."

"If we refuse to provide pockets of silence in our lives, we will always flounder in a a fog, wondering who God is and what he is doing."
What does Solitude Create for us?
Journaling is one of the best ways to preserve what you are discovering. Not a daily diary, but only writing when you feel as if you have heard from him.
"We need to find GOD, and he cannot be found in noise and restlessness. God is the friend of silence. See how nature -trees, flowers, grass, grows in silence; see the stars, the mood and the sun how they move in silence…. We need silence to be able to touch souls." Mother Teresa
You may be suprised how much more of an impact you'll have in the visable lives of others if you create a hidden life of Solitude and Silence with God.
The Barrier: Why do we fear being alone and silence (no music, videos, games, etc) even for a few minutes?
FINISH with Matthew 6. Contrast the Private, Hidden, Secret, with the Public.
Solitude is the furnace of transformation. Without solitude we remain victims of our society and continue to be entangled in the illusions of the false self…. Solitude is the place of the great struggle and the great encounter.  Enri Nouwen
Week 4
Chapter 3 –Surrender
Decide to be Trust the Lord Completely
We can't keep our hands full of what we think we need, in order to receive what God has for us.
To have a God means we aren't in control. Which also means we let go of trying to work out all the details of our lives.
Often the first thing to surrender is our ideas of what we think we're supposed to surrender.  This is another way of letting go of micro-managing the details in our own lives.
Why is it difficult to surrender our lives to God?
Note that Surrender is a discipline or a practice which means we have to work at it.
I someway, if we've given up our efforts to earn our on salvation, and have received Christ as our savior, we have once and for all surrendered.
HOWEVER, following Jesus as LORD (Master, Ruller, Boss) every day will require specific instances of surrender each day.   Someone may surrender a bad habit, of drunkeness, over eating, bitterness, range, or fear to the LORD.  And in a sense that is real, however, they will have to make daily choices to surrender specific instances as they arrise.
What are some of the more difficult areas to surrender?
What does it means to surrender:
Our Possessions?
Our Position?
Our Plans?
Our People?
Can anyone give an example or tell a story about how you surrendered something specific to God?
God will ask you to surrender things in your future as they come to you.  You don't have to worry about what those may be, as he will make them clear, by bringing them to you over and over.  When He does he always has something else in mind. He sees the entire field from the pressbox, we can only see what is in front of  us.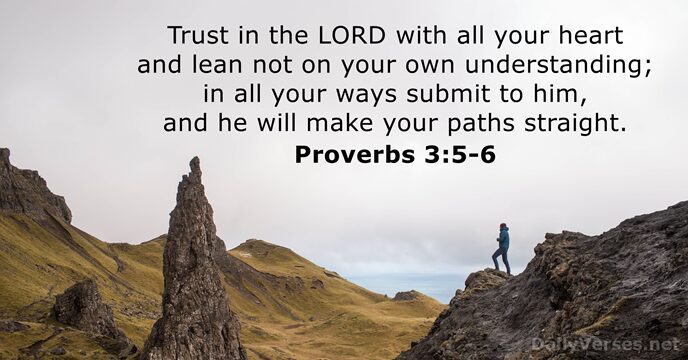 Remember: Freedom Comes Through Surrender!